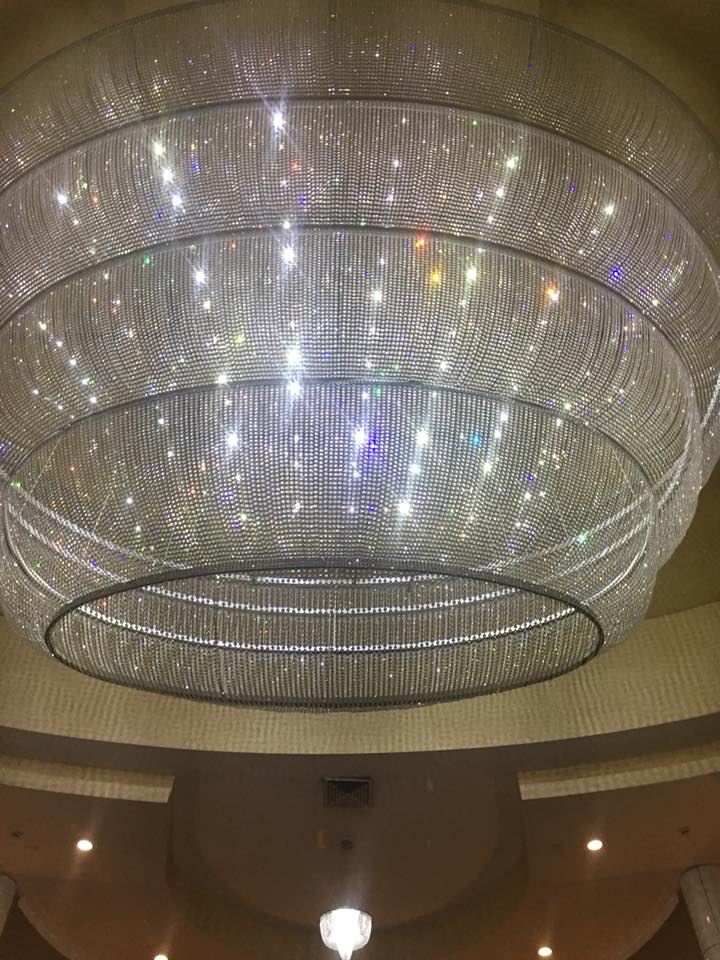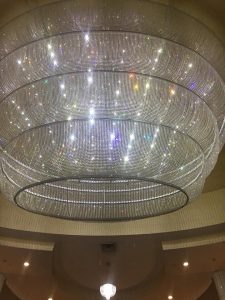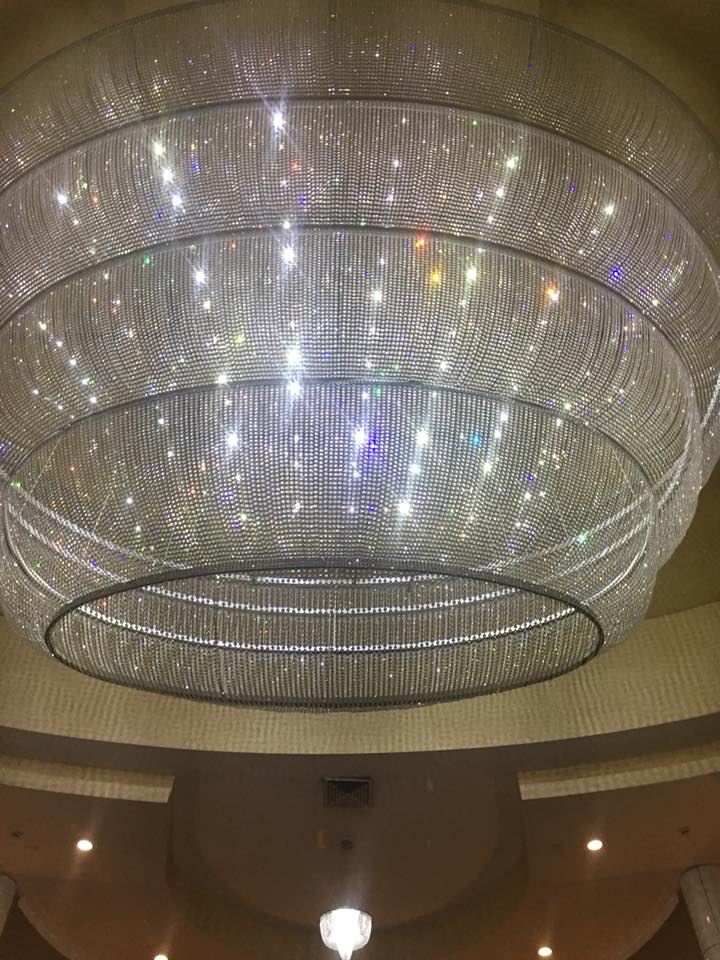 The tyranny of chandelier lighting,
if your not lighting the prisms, then your not refracting light, then the chandelier won't appear to sparkle as it's meant too.
See how the bottom of the luminare looks dull without sparkle?
Chandeliers are Usually positioned in dominant viewing positions like high ceilinged lobbies or in the void above staircases. As a feature designed to attract the eye and impress the viewer with a feeling of grandeur.
Direct lighting is required to enhance the sparkle and glitter as the light is refracted from prisms. This is especially a problem now with the influx of LED lighting into the hospitality sector. Without proper specification the wrong LED luminaire may be used. LED are renowned for luminance and not illuminance.
If your planning to hang a chandelier you need to be prepared to thoroughly research the luminaries used to illuminate the prisms